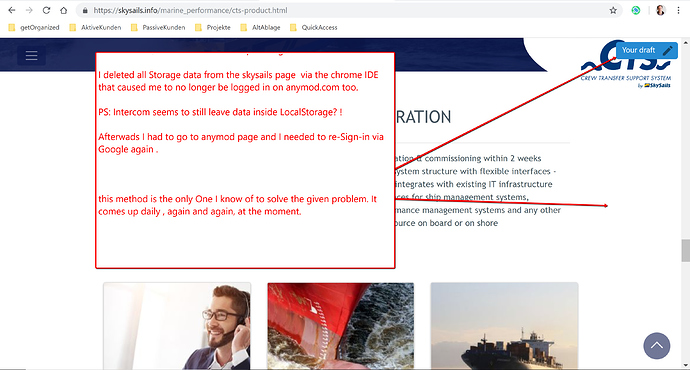 I have a draft, but I do not have the pencil again
I deleted all Storage data from the skysails page via the chrome IDE
that caused me to no longer be logged in on anymod.com too.
PS: Intercom seems to still leave data inside LocalStorage? !
Afterwads I had to go to anymod page and I needed to re-Sign-in via Google again .
this method is the only One I know of to solve the given problem. It comes up daily , again and again, at the moment.