I happen to create empty elements from time to time (and then I will just hit Publish) .
I feel those empty Elements should ALWAYS get autodeleted by anymod at the moment the publish button is klicked.
Those empty elements will always create unwanted html structure with no relevant data inside.
They are always unwanted .
If you perform a search across all anymod projects from all your anymod customers , you might find out , I am not the only one who accidentially has empty elements in his mod structure.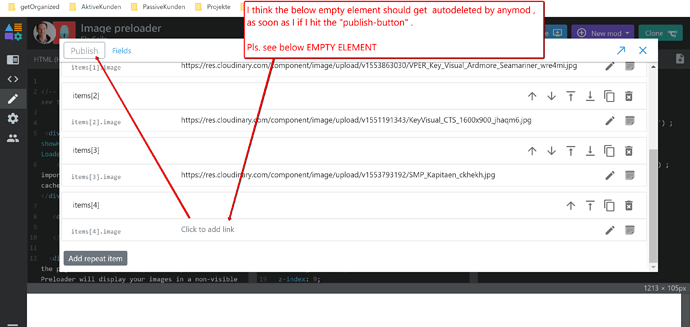 It happens to me again and again …